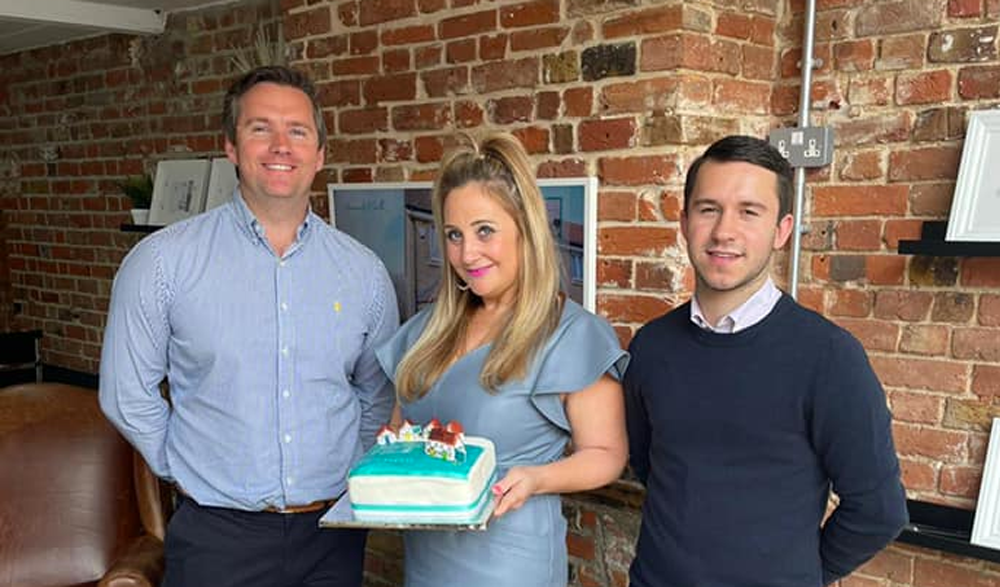 Hello from Hammond & Smith
Welcome to the first addition of our quarterly newsletter, covering what we've been up to recently and featuring some of our superb properties.
It's been a bit of a whirlwind year, but wow what a year it's been so far! We are so grateful and thankful to everyone who has supported us in our journey to set up our own estate agency in our hometown of Epping.
It was so important to us to set up an agency that was a reflection of our personalities, in the place we love to call home, and how we feel the property industry should be. Everyone's property journey is unique and so we will be there to 'hold your hand throughout' delivering a first class service with integrity and authenticity. Whether buying your first house or selling your family home; renting out your property, or looking for an investment purchase, we are here to get the best for you.
We also want to continue to make our local area a great place to raise our own families, so that's why we 'give back and do our bit' by donating a portion of every fee we make to local community initiatives and the planting of new trees.
Next time you're in Epping, pop in and see us as we'd love to say hi, or you can keep up to date with what we've been up to by following us on Facebook, Instagram or Twitter. Happy house hunting and selling!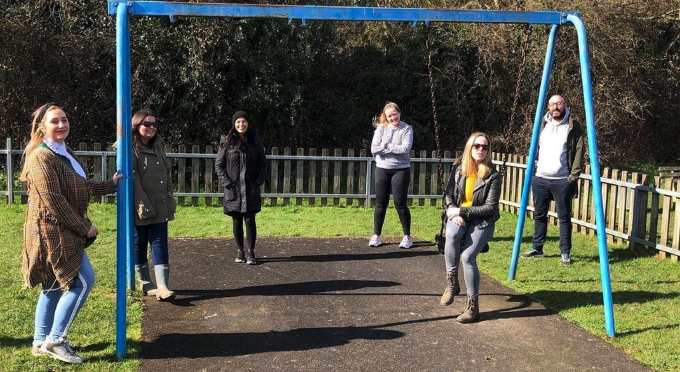 Our Director Alison with Epping Playground Association
Supportlocal H&S in the community
A huge thank you to all our buyers and sellers who helped us raise £1000 for Epping Playground Association this May. We donated £250 from every house sold to support this wonderful local project. The Epping Playground Association are a group of local parents fundraising for the refurbishment of the Lower Swaines Recreation Ground playground. The current equipment has been there since the 1990s and is now old and tired and in much need of an uplift.
We wish this fab group of parents lots of luck in their continued efforts to revitalise the playground and thank them for all their brilliant work!
You can find out more about them on their social media pages where you can also donate online.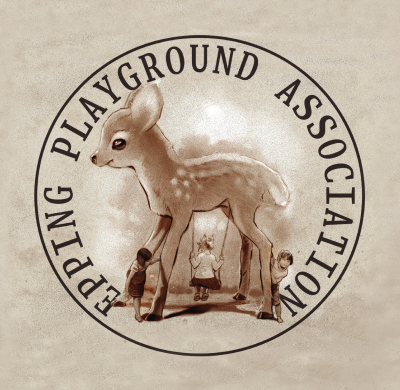 Say Hello and Support Local
For those not on social media you might like to know since our launch we've been supporting local businesses and community groups, featuring them on our facebook and instagram. One of our core values is championing our local community as we know it's our local people that make our area a great place to live. If you are, or know of a great local business or community group to feature on our social media, email us at enquiries@hammondandsmith.co.uk. We'd love to hear from you!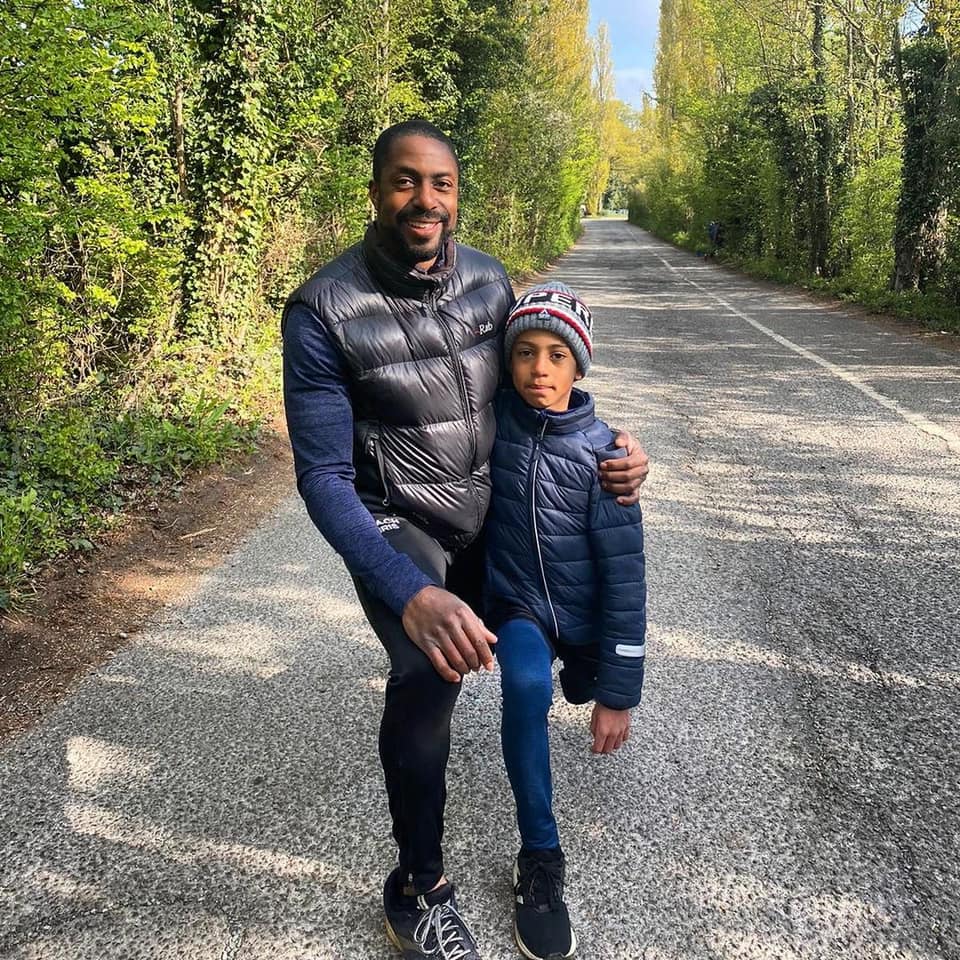 Chris Laing of FitSchool Essex.
Chris and wife Karen's FitSchool based in Epping is a Fab Alternative to Gyms
Bank Holiday Giveaways!
Join us on our instagram and facebook over the bank holidays for a chance to win a £50 voucher to spend at one of our local businesses. In May we teamed up with Piya, Epping and August it was Church's Butchers turn.
Follow us on Facebook or Instagram to see who we will be teaming up with next and for your chance to win!
263 High Street Epping, CM16 4BP – Pop in and See Us! 
This year saw our dream become a reality with our very own shop in Epping High St. Keeping it real, we've undertaken a phased opening and you will have hopefully seen us lovingly grow our new base over the past few months. We like to do things a bit different at Hammond and Smith, as believe buying and selling homes should be a journey with enthusiasm and care. As a family run agency we want you to feel relaxed and at home with us.
We have toys and colouring for your little ones and always love to see your pets too… welcomed with a little treat and chill on their very own chair modelled here by our beautiful. dog Teddy! We hope to see you soon, and watch this space for our official opening later this year.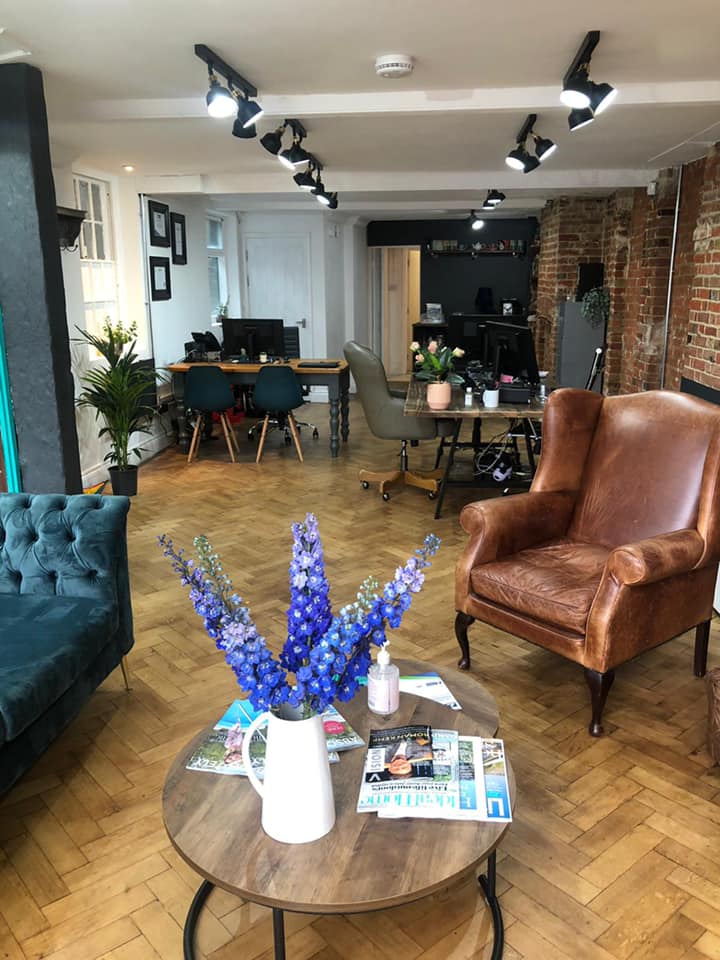 Hot Property – Stunning Sales!
Charles Street, Epping
Offer over £600,000
3 Bedroom / 1 Bathroom
A beautifully balanced three bedroom end of terrace home situated in Charles Street, just a short walk Epping Tube Station. With a polished kitchen that offers all the ingredients for a great social space, and an impressively spacious rear garden, this is the perfect spot to call home. Located on the south side of Epping, Charles Street is a sought after location within walking distance to Epping High Street. You'll also find the local convenience shop on Allnutts Road, picturesque walks along the Essex Way and The Merry Fiddlers Pub a short distance away.
Hot Property – Stunning Sales!
Mowbray Close, Epping
Offer over £650,000
3 Bedroom / 3 Bathroom
A stylish and sleek Townhouse on the beautiful Arboretum development, just a short walk to Epping High Street. The ground floor offers a good sized garage, cloakroom, and open-plan kitchen/diner/ family room with views onto the garden. The bright and spacious lounge is on the first floor with double doors leading out onto the terrace – a perfect spot to enjoy a glass of wine on summer evenings. With a stunning luxury family bathroom and two ensuites, this fabulous family home is a must see!
Hot Property – Lettings to Love!
Buckingham road, Epping
£1,400 pcm
2 Bedroom / 2 Bathroom
A stylish sleek second floor apartment located in Buckingham Road, Epping just a short walk from the picturesque local High Street.
The modern open plan lounge/kitchen diner offers a fantastic space for entertaining, with its polished high gloss kitchen and balcony area. Comprimising two double bedrooms, the master provides a beautiful en-suite, and the luxury modern family batheroom has been impeccably decorated. To complete this home, allocated parking is provided, along with beautiful landscaped communal gardens.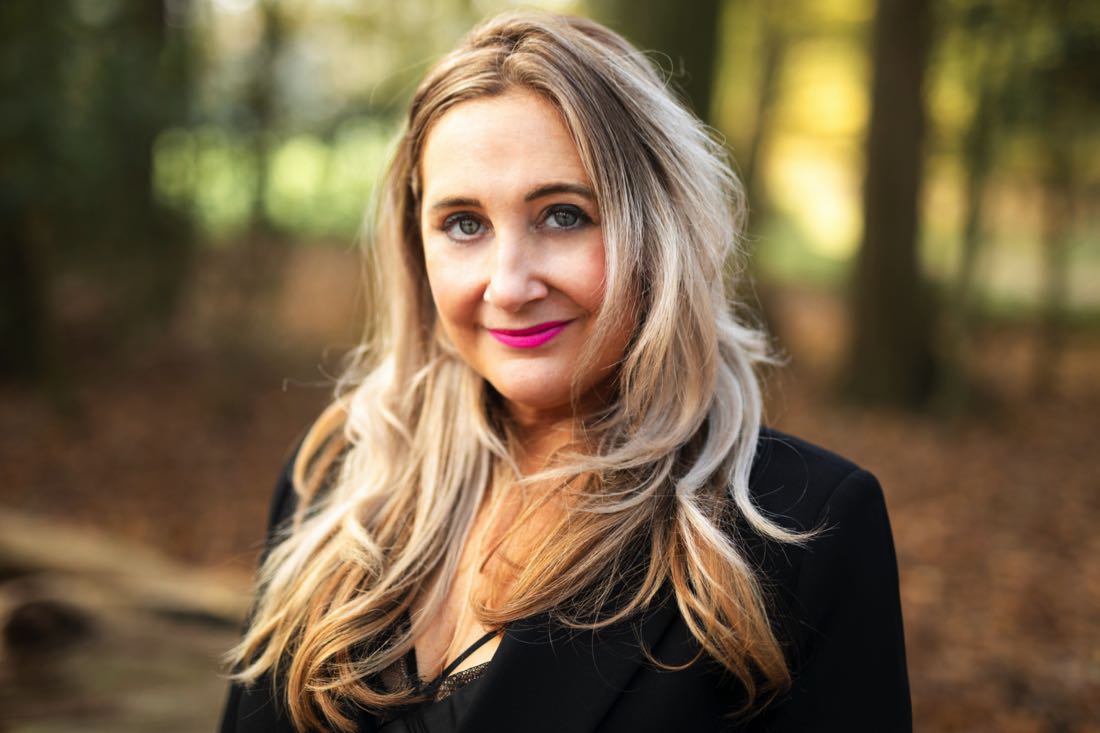 Lets get to know a few home truths from our Alison
Alison Smith
What do you love most about your job?
Doing viewings and meeting clients I have been chatting to on the phone all week hoping to find them their dream home.
Describe your perfect Sunday.
Going into Epping Forest with Teddy and my family followed by a big roast and glass of red at the Theydon Oak or other lovely local pubs! I also love going into London Town, having a stroll round vintage shops and markets!
What are your 3 desert island essentials?
Mobile Phone. Pie Mash & Liquor (can't take the girl girl out East London) and  good book.
What would your superpower be?
My superpower is girl power! I'm a massive fan of girls who support girls! Always support. Plus I love the Spice Girls.
Tell us 2 things people may not know about you?
I am petrified of birds, terrified no matter how big or small! Peacocks in North Weald kill me!!
Everyone thinks I'm a true Essex girl but I was born in Hackney 'under the bow bells' so a true cockney East Londoner. I also love Dolly Parton!!